Local Service
No need to send your precious photos in the mail. Convenient drop-off or local pickup.

Best Prices
Save hundreds or thousands compared to the big box photo services you see advertised..
Personal Service
One-on-one attention by someone who actually cares about your project.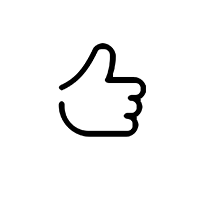 Privacy & Safety
Your priceless photos stay in one place. No chance of getting lost in the mail or being sent to another country where your photos can be used for anything.
About Mom's
Mom's Photo Service was inspired by the personal project of a Cicero, NY mother that involved thousands of photographs and slides spanning generations of family members.
Since then, she has been helping friends and neighbors preserve their priceless images for generations to come.
Mom's Photo Service provides a simple and much more affordable option when compared to office supply stores, photo labs and the online "box" sites you see advertised on TV.
When it comes to ease, service, personal attention and affordability, nothing compares to Mom's Photo Service.
Contact Christine and let her know what you have so she can help you preserve your family legacy.
Mom's Digitizing Packages
Simple packages designed for busy people. Just fill up a box and hand off to be digitized.
Shoe Box
If you're one of the many people that have photos stored in shoeboxes, then this is for you. Shoeboxes can hold upwards of 1500 photos, depending on photo size and how it's packed. This bundle can save you a bundle.
No counting, no endless up-sells. Just fill a standard shoe box with your photos and you're all set.

Photos are carefully scanned at 600dpi and digitized to JPG format.

Digitized images are stored on a DVD or USB Drive for easy access and safe keeping.

Mom's not going to be counting photos, but please don't take advantage of this bundle by using the box from your ski boots. Normal shoe/sneaker sized boxes please.

This would cost you over $1000 if you sent it to the online "box" company that advertises on TV.
Milestone
Have a special occasion or event coming up, like a graduation or anniversary? Treat guests to a visual slideshow with your photos.
Great for parties and gifts.

Up to 500 images are scanned and digitized.

Images are saved to a DVD to use for a slideshow and to USB Flash drive for easy access.

Mom will adjust the orientation so all the photos are the right way for correct viewing (no turned heads when viewing).

The DVD will be playable in most dvd players and computers, so you can watch it on a TV or computer.

Have more than 500 photos? No problem. You can double it up for only $49 more. That's up to 1000 photos for $129.
Lifetime
The ultimate package for a lifetime of photos. Just fill a standard bankers box with your photos and you're all set. No counting, no endless up-sells.
Gather the photos. documents, clippings, slides and albums that you would like to preserve.

Images scanned at 300dpi to JPG format.

Images will be saved to a USB flash drive for easy access/use.

Yes, you can include a mix of photos, slides, documents, clippings, albums, etc.

includes backup DVD'S that will last for years to come..

This would cost you several thousand dollars if you sent it to the online "box" company that advertises on TV – if they were willing to do it at all.

Have more photos than you can fit into one bankers box? Let mom know for a custom project..
TESTIMONIALS
What Mom's Customers Say
Some of the kind words and comments from Mom's customers.
Sign Up For Offers & News
Nothing to worry about because mom will not send you a bunch of junk email or share your info with anyone. Period. You'll get occasional emails with special offers and/or news and you can sign-off easy-peasy.