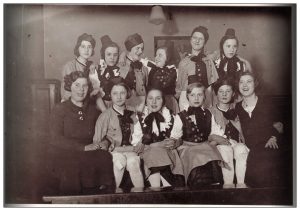 Sure you can pull out your flatbed scanner or all-in-one printer and scan each photo yourself…
If it only took you 3 minutes per photo, then it would take you 25 hours just to do 500 images. And guess what? It's going to take you longer than 3 minutes per photo.
Instead, take these simple steps and get them done easily, quickly and more affordably than anywhere else.
1. GET IN TOUCH / GET READY
You can contact Christine with any questions you might have or to let her know about your pictures. A shoebox filled with old family photos? A box loaded with photos and slides? Maybe some photo albums with photos stuck inside?
2. GET YOUR PICTURES TO CHRISTINE
You can drop your photos or slides off, schedule a pick up time (Cicero area), or mail them. For info about the types of photos she can digitize and how to get your photos ready, read Getting Your Photos Ready for Scanning. If you would like a cost estimate for your project, click here.
3. GET DIGITIZED
Christine will carefully digitize and save your photos or slides as 300 dpi JPEG files.
4. GET EVERYTHING BACK AND BE HAPPY
Once your photos or slides are digitized, Christine will contact you to arrange a pick-up or delivery time. She can also ship everything to you via USPS Priority Mail if that is preferable.